New patients always welcome
In case of emergencies we have same day emergency appointments available.
For any changes to your appointment we require 2 business days notice.
We provide a wide range of dental services for patients at all ages.
Please select which form you need to print
Get A Fresh Beautiful New Smile!
It's perfectly natural for our teeth to lose their shine and become stained over time. Certain foods like coffee, tea and red wine can discolor your pearly whites and ruin the look of your teeth. If this is happening to you and you want to freshen up your smile, we can help you regain the lost look of your pearly whites.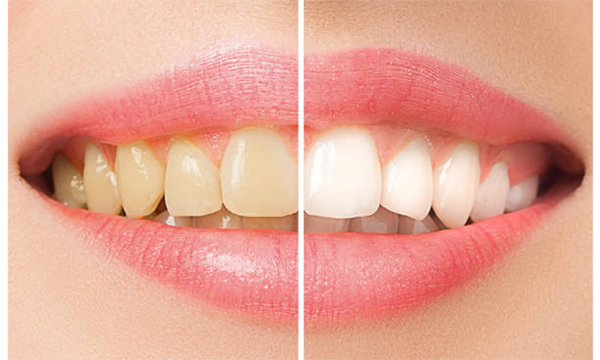 Always thinking about health, safety, and comfort, our office is equipped with digital and panoramic x-rays, which decreases up to 80% the amount of radiation exposure, when compared to traditional dental x-rays.
Soft tissue diode laser allows us to perform a few procedures, such as frenectomy, desensitization, apthous ulcer treatment (canker sore) and much more.
A highly advanced piece of diagnostic equipment, are also part of the dental technologies at Karen Dental. It helps us to identify, diagnose and illustrate the patient's dental needs.
Nitrous Oxide helps you feel relaxed during dental procedures. Nitrous Oxide inhalation is a safe and effective technique to reduce anxiety and produce analgesia
The STA (Single Tooth Anesthesia) is effective for all injections that can be performed using a standard aspirating syringe with some automation.
Our Location in Mississauga